A Thrilling 4-Day Ha Giang Motorbike Tour with BM Travel Adventure
Ha Giang, a picturesque region in Vietnam, is a hidden gem known for its breathtaking landscapes and vibrant ethnic cultures. When it comes to exploring this captivating destination, motorbike tours have gained immense popularity among adventure enthusiasts. One such tour company that specializes in providing unforgettable experiences in Ha Giang is BM Travel Adventure. In this article, we delve into the details of their 4-day Ha Giang motorbike tour, which promises an exhilarating journey through some of the region's most awe-inspiring locations.
Overview of the 4-Day Ha Giang Motorbike Tour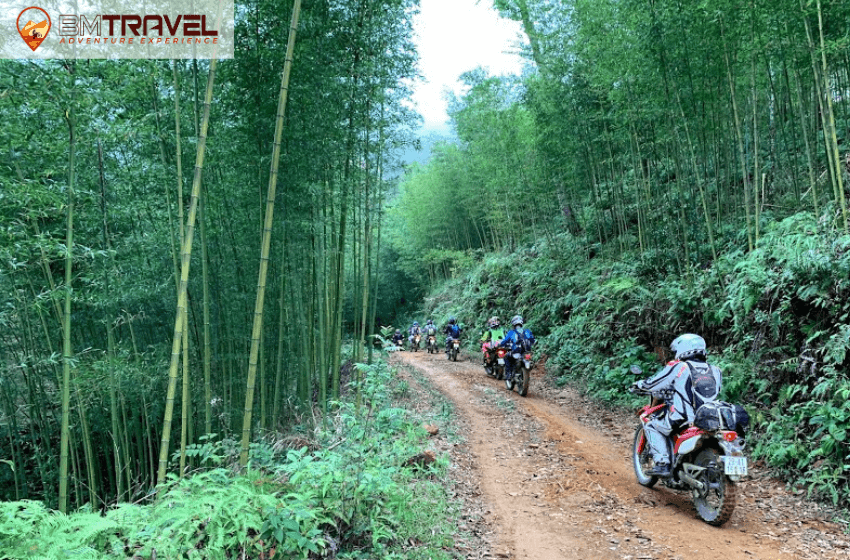 The 4-day Ha Giang motorbike tour curated by BM Travel Adventure offers a comprehensive exploration of the region's natural wonders, ethnic villages, and thrilling mountain passes. The itinerary covers key attractions such as the Dong Van Karst Plateau Geopark, remote villages, and the iconic Ma Pi Leng Pass. The tour spans a duration of four days, covering a considerable distance and varying difficulty levels, ensuring an unforgettable adventure for all participants.
Day 1: Arrival in Ha Giang and Tour Briefing
Upon arrival in Ha Giang, participants are greeted by the BM Travel Adventure team. A detailed tour briefing is provided, ensuring that all participants are well-informed about the itinerary, safety measures, and riding guidelines. The tour company emphasizes the importance of safety precautions and ensures that participants are equipped with necessary safety gear before embarking on the adventure.
Day 2: Ha Giang Loop Adventure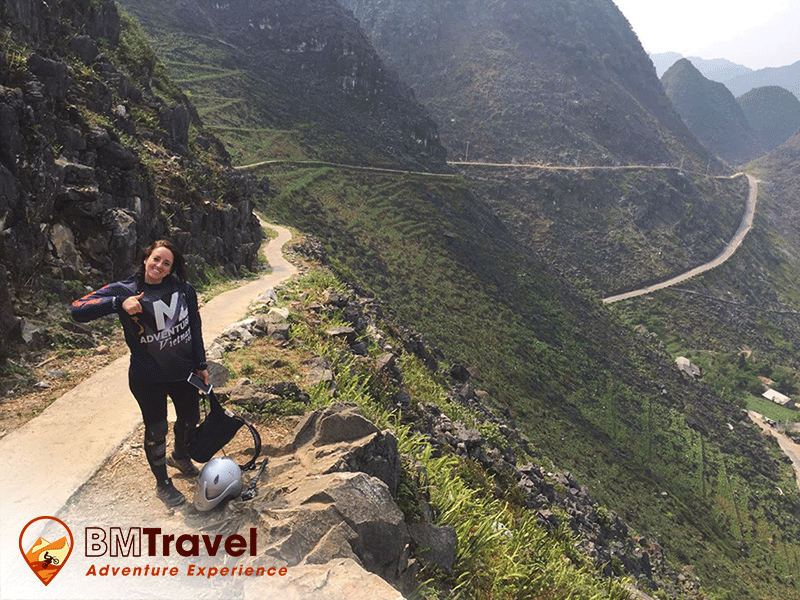 The second day of the tour takes participants on an exhilarating ride through the Ha Giang Loop. Riders are treated to awe-inspiring landscapes as they navigate through winding roads, passing majestic mountains, lush valleys, and enchanting villages. The Dong Van Karst Plateau Geopark is a standout attraction, offering geological wonders and cultural heritage sites that showcase the rich history of the region.
Day 3: Exploring Remote Villages and Ethnic Culture
The third day of the tour is dedicated to immersing in the ethnic cultures of Ha Giang. Participants have the opportunity to visit remote villages, interact with local communities, and experience their traditional way of life. From learning about age-old customs to trying local delicacies, this cultural immersion allows for a deeper understanding and appreciation of the region's diverse ethnic heritage.
Day 4: Conquering the Ma Pi Leng Pass and Return to Ha Giang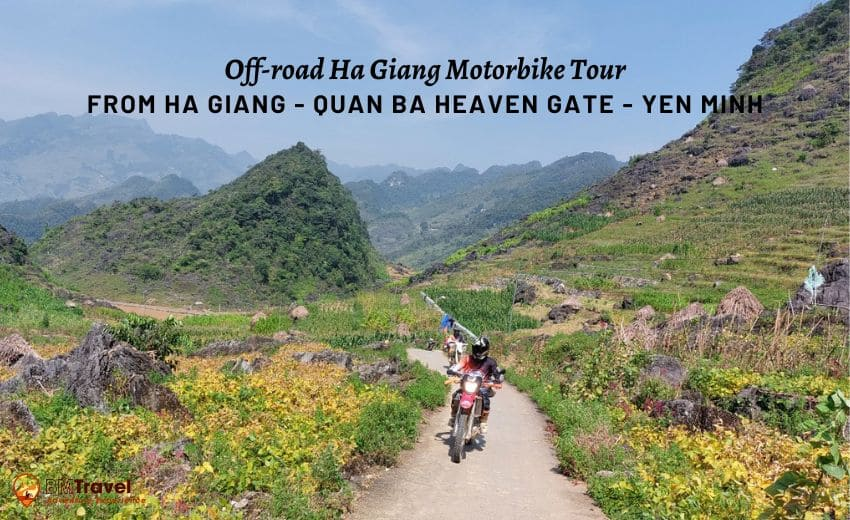 The final day of the tour brings an adrenaline-filled adventure as participants conquer the world-famous Ma Pi Leng Pass. This jaw-dropping mountain pass offers panoramic views of towering cliffs, deep valleys, and the winding Nho Que River. It presents numerous photo opportunities and a sense of triumph upon completion. The journey concludes with a return ride to Ha Giang, bringing an end to this unforgettable motorbike adventure.
Tour Inclusions and Accommodations
BM Travel Adventure ensures that participants have a comfortable and enjoyable experience throughout the tour. Accommodations provided during the tour range from cozy local homestays to comfortable hotels, allowing participants to experience the authentic charm of the region. The tour also includes support vehicles, ensuring assistance is readily available if needed. Knowledgeable guides accompany the tour, providing insights into the region's history, culture, and geography.
Safety and Precautions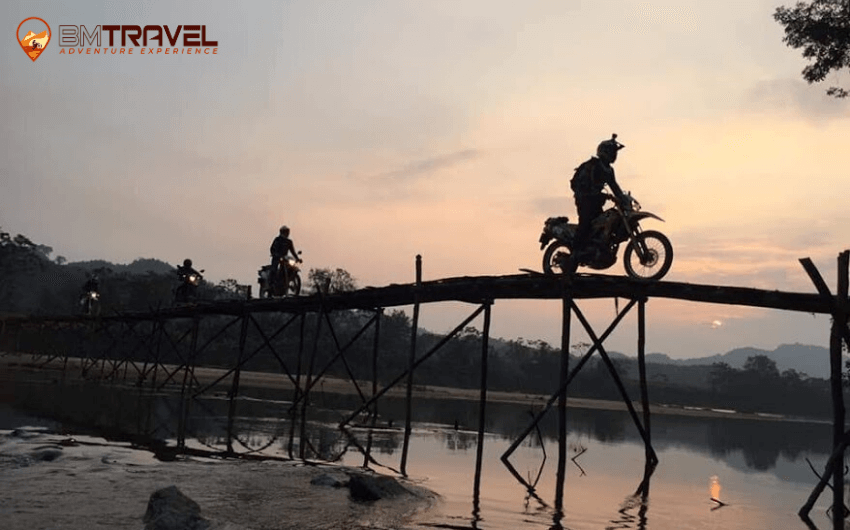 Safety is of paramount importance during the 4-day Ha Giang motorbike tour. BM Travel Adventure prioritizes the well-being of participants by offering safety equipment such as helmets, knee pads, and jackets. Experienced guides conduct safety briefings before the tour, ensuring that participants are well-prepared for the challenges they may encounter. It is advised to follow safety guidelines, ride at a comfortable pace, and be aware of potential challenges like weather conditions and road conditions.
Why should you choose BM Travel Adventure as your tour guide?
Choosing BM Travel Adventure as your tour guide for the Ha Giang motorbike tour comes with several compelling reasons:
– Experience and Expertise: With 10 years of experience in organizing motorbike tours in Ha Giang, BM Travel Adventure has honed their expertise and deep understanding of the region. Their extensive knowledge allows them to curate well-rounded itineraries and provide valuable insights into the local culture, ensuring a memorable and authentic experience.
– Reputable and Trusted: BM Travel Adventure has established a strong reputation as a trusted tour company. Their commitment to customer satisfaction, safety, and professionalism has garnered positive reviews from previous participants. You can rely on their expertise and dedication to make your tour seamless and enjoyable.
– Well-Crafted Itineraries: The tour itineraries offered by BM Travel Adventure are carefully designed to showcase the best of Ha Giang. From the iconic landmarks to hidden gems and cultural encounters, every aspect is thoughtfully included to provide a comprehensive and immersive experience of the region.
– Safety as a Priority: BM Travel Adventure prioritizes the safety of their participants. They provide high-quality safety equipment, conduct thorough briefings, and have experienced guides who are knowledgeable about the challenges and potential risks of the tour. This focus on safety ensures that you can fully enjoy the adventure while feeling secure throughout the journey.
– Local Connections and Cultural Immersion: BM Travel Adventure's strong connections with local communities allow for authentic cultural immersion. They facilitate visits to remote ethnic villages, enabling meaningful interactions with locals and providing a deeper understanding of their traditions, customs, and way of life.
– Support and Guidance: During the tour, BM Travel Adventure provides support vehicles and professional guides who accompany participants throughout the journey. These guides are not only knowledgeable about the routes and attractions but also offer assistance, guidance, and valuable insights, making the tour enriching and hassle-free.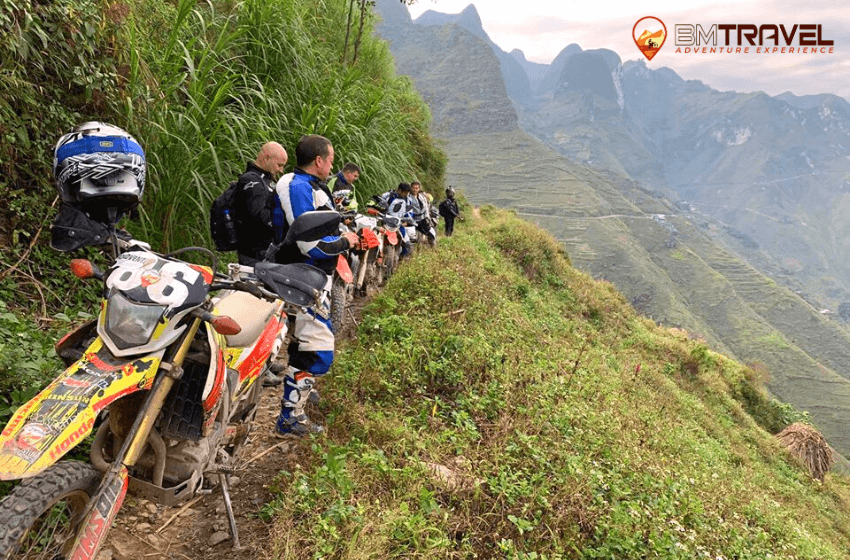 – Well-Selected Accommodations: BM Travel Adventure ensures that participants have comfortable accommodations throughout the tour. From cozy homestays to comfortable guesthouses, the accommodations chosen by BM Travel Adventure strike a balance between authenticity and necessary comforts, enhancing the overall experience.
In summary, choosing BM Travel Adventure as your tour guide for the Ha Giang motorbike tour guarantees a combination of experience, expertise, safety, cultural immersion, and well-crafted itineraries. With their reputable services and dedication to customer satisfaction, they offer an exceptional journey through the captivating landscapes and rich culture of Ha Giang.
Conclusion
Embarking on the 4-day Ha Giang motorbike tour with BM Travel Adventure opens the doors to a world of untamed beauty, cultural immersion, and thrilling adventures. From the Ha Giang Loop to the Ma Pi Leng Pass, this tour encapsulates the essence of the region, leaving participants with unforgettable memories. With their expertise in Ha Giang exploration, BM Travel Adventure offers an experience that combines the thrill of motorbiking with the charm of discovering a truly unique part of Vietnam. Consider this tour for an extraordinary journey that will leave you longing for more.
Contact us:
Address:3/7/36 Duy Tan Street, Cau Giay District, Hanoi City
Mobile: +84 976 024 986
Email: [email protected]
Website: https://vietnammotorbiketoursclub.com/
Sapa's Address: N0 29/ Dong Loi/ Sapa District . Sapa Town
Saigon's Address: 172/58 An Dương Vương Street, Ward 16, District 8
Youtube: https://www.youtube.com/@MotorbikeTourVietnam
Facebook: https://www.facebook.com/vietnam.indochina.motorcycle.tours